Step 1 : Discover
Knowing yourself better is essential for one to make an informed decision. This would include understanding one's Intelligence, Aptitudes, Interest, Personality, Skills,
Learning Styles and so forth. Good career planning is a match between all these.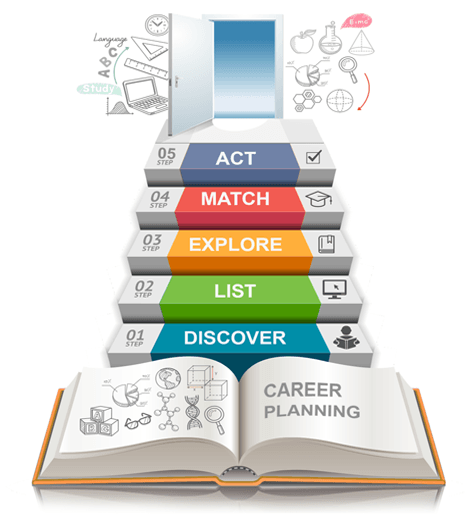 Step 2 : Short List Careers You Think You Will Like To Do
Make a note of all the different careers you may want to do and later shortlist them.
Step 3 : Explore
Exploring the options that you have short listed is the next step.
You may need to do several different activities in this step:
Research about the careers which have been short listed by you
Update yourself about the current career trends
Read career newspapers
Summer Jobs / internships
Visit a career counselor

Step 4 : Match
Match your interests, aptitudes, intelligence and personality with your choices.
Imagine what it would it be like if you selected each option?
Rank your top 3 career choices

Step 5 : Act
Define your plan
Set short term and long term goals to help you reach your final goal.