When asked a child, what he wants to be when he grows up and he'll spring up with numerous ideas at lightning speed. Adults often laugh off at their innocence when they speak of becoming a race car driver, a bus conductor, a hairstylist, a computer repairer, a carpenter and many such ideas. Children enjoying fairy tales, science fiction, world of wizards and cartoons are boosting with ideas, imagination and creativity; little do they know that down the years they may become those adults - suited up, staring at a computer screen, sitting in a cubicle, uninterested and dissatisfied with their nature of work.
During a speech at the Stanford University in 2005, Steve Jobs quoted, "You've got to find what you love. Your work is going to fill a large part of your life, and the only way to be truly satisfied is to do what you believe is great work. And the only way to do great work is to love what you do!" Students today are willing to learn further, improvise their skills, and gear up to optimize the use of these skills in various ways, their rationale being the freedom to choose the nature of work based on their own interests and likings.
Thankfully, gone are the days of boring old conventional jobs especially for the adventurous few who enjoy exploring new arenas and are not ready to compromise on their passions, skills and interests. Ignoring judgmental relatives and neighbors who would wrinkle their noses upon hearing about off-beat careers chosen, young adults would flourish if encouraged to take up something that could bring out the best in them.
There is an endless list of so many unconventional careers coming up lately. Whacky, innovative and creative careers and trending like never before. However, these new careers are either self-generated or applied careers of formal educational courses yet available. The 'smart' generation has started using and applying education in unconventional ways.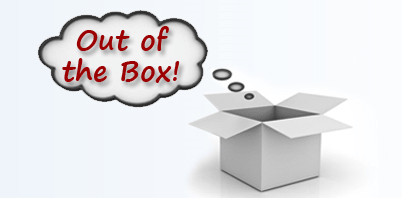 Lesser known careers say for instance Day Care Provider, Elder Care Specialist, Environmental Engineer, Physician's Assistant, Game Designer are booming up rapidly. Careers that were thought to give less return, less recognition are becoming popular. Young adults now fear less to become Animators, Disc/Radio/Video Jockeys, Fitness Experts, Tourist Guides, Chocolate Connoisseur and Wine Tasters! Today people are bridging the gap between what was once thought impossible and is now being achieved; they are less fearful of breaking stereotypes and find their passions, trying to crush monotony.
Some interesting and off-beat courses are offered by Indian universities too like Bachelors in Rural Studies, Ethical Hacking, Spa Management, Puppetry, Tea Tasting, Photonics, Gerontology, Food/Flavour Chemist, Pet Grooming and many more.
"I shall be telling this with a sigh
Somewhere ages and ages hence:
Two roads diverged in a wood, and I -
I took the one less traveled by,
And that has made all the difference." -Robert Frost, 1920 (Poem Collection, Mountain Interval)
Being experimental and open to a plethora of choices is what the young mind set is waiting to be. Why not think outside the box and encourage these fiery heads to explode their way into a colourful future? Not a bad idea for some food for thought, Agree?